Olena (2013) directed by Elżbieta Benkowska is a feature film, which was listed in the official selection in Cannes. Olena was competing in the Golden Palm of the 66th Cannes Film Festival in the category of short films. The film presents a story of Olena and Dima, a couple of Ukrainians, who want to migrate to Sweden through Poland. On the way, they lose a wallet with documents – a thief throws it on railway. They must find it before a ferry to Sweden departs.
Source: http://www.gsf.pl/en/szkola/film/13,,Olena.html
The movie trailer is available at: https://www.youtube.com/watch?v=fuZLeNo30N8
Banaz A Love Story (2012) is documentary film directed and produced by Deeyah Khan. The film chronicles the life and death of Banaz Mahmod, a young British Kurdish woman killed in 2006 in South London in a so-called honour killing. Banaz Mahmod was killed by her own family for choosing a life for herself. Her arranged marriage, which took place when Banaz was 17, turned violent within months. She wanted a divorce and fell in love with someone of her own choosing. Her decision and behaviour were found shameful for the family.
The film was given many awards, e.g. Peabody Award, Emmy Award for Best International Current Affairs Film and Best Norwegian Documentary award at the 2013 Bergen International Film Festival.
The preview has been organised in cooperation with the International Film Festival WATCH DOCS "Human rights in film".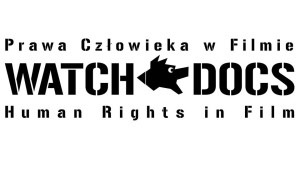 Source:
http://www.imdb.com/title/tt2476750/
http://en.wikipedia.org/wiki/Banaz_a_Love_Story
The movie trailer is available at: https://www.youtube.com/watch?v=TjIzX-ZaJHw