The main session and symposia will be held at: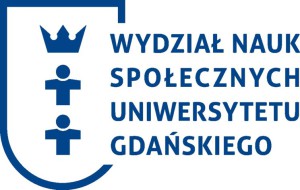 University of Gdansk, Faculty of Social Sciences
Bazynskiego 4, 80-952, Gdansk
Our confirmed key speakers at the conference:
Elisabeth Beck-Gernsheim is a German sociologist, psychologist, and philosopher. She holds a professorship at the University of Erlangen-Nürnberg. Her main research interest is in social changes and the changing situation of the institution of the family. focused on cultural and gender influences on aggression.
Halina Grzymała-Moszczyńska is Professor of Psychology of Culture and Religion at the Jagiellonian University, Cracow. Her research focuses on the process of cultural adaptation of both voluntary and involuntary migrants in Poland and abroad. She combines her academic activities with practical implementation of research results and has worked as a trainer of acculturation and relocation for various international companies and NGO's.
Rhacel Salazar Parrenas is a Professor of Sociology at University of Southern Carolina. She works on issues such as gender, migration, and globalization, particularly the international division of reproductive labor, also known as the care chain. Her work has inspired books and studies, including reports released by the United Nations.
Joe Vandello is Associate Professor and Graduate Program Director at University of South Florida. He is social and cultural psychologist interested in the interplay between individual, interpersonal, and cultural norms on human behavior. One of his lines of research is focused on cultural and gender influences on aggression.
Events coordinated by PAR Migration Navigator Project (WLB_GE): keynote speeches by Elisabeth Beck-Gernsheim, Halina Grzymała-Moszczyńska, Rhacel Salazar Parrenas and Joe Vandello as well as "Men, Manhood and Work-Life Balance" – Invited Workshop, "Migrating Women and Social Roles"- Symposium and "Round Table of Experts on Gender Equality & Migration"- Debate are funded from Norway Grants in the Polish-Norwegian Research Programme operated by the National Centre for Research and Development.
The program of the conference is available below.
Conference Woman In Culture 2015 PROGRAM